First off, my apologies to Sandra (Wild Daffodil) for not getting this up Tuesday.
Her Textile Tuesday is the first Tuesday of the month, and all are welcome to join in.
How are you?? I hope you're all safe and well and bearing up under our worldwide extremities. There's so much good going on I try to focus on that. It helps put the other junk into perspective.
This is a little long, so you might want to collect your favourite brew and settle in for a bit. Hope you enjoy. 😉
June included Sewing Weekender 2020, online for the first time this year, and available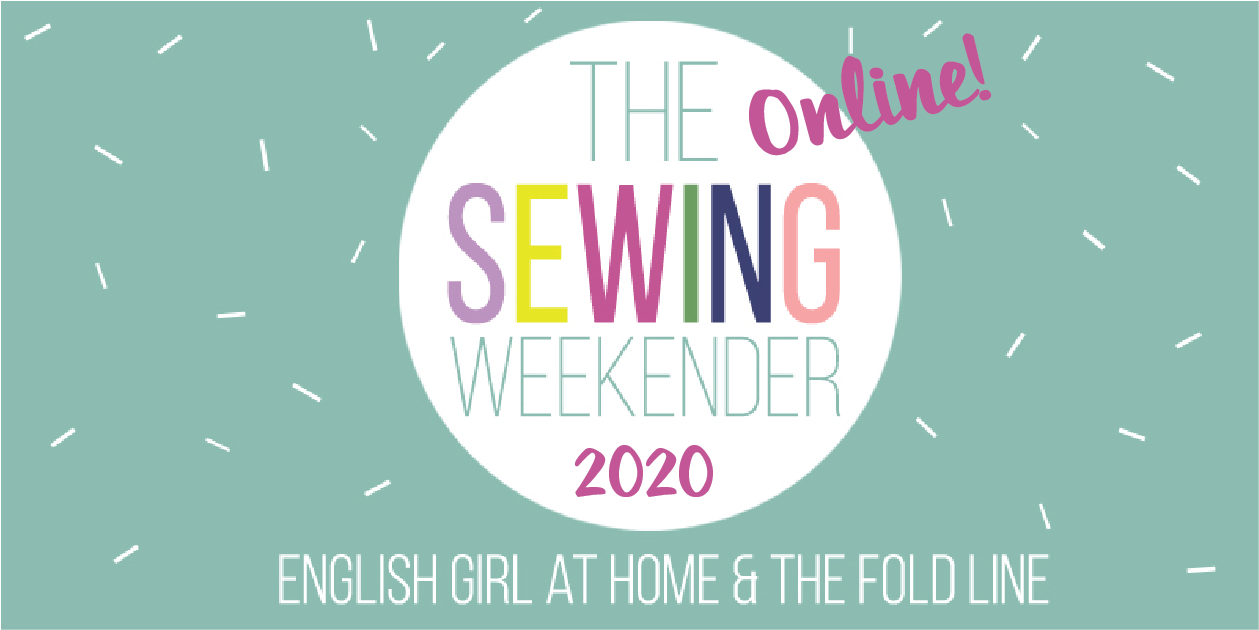 to sewers across the globe.
Close to 2,000 people bought tickets, and over £26,500 (UK) was contributed to charities.
There were numerous videos for us to watch, and a Zoom chat session at the end of both days (Saturday and Sunday).
All-in-all, it was a wonderful experience that is still benefiting many of us!
For my part, I didn't get much sewing done, and I understand that's not unusual.  It can be a time for making new friends, learning new techniques, listening to favourite designers or meeting new ones ~ all things sewing!
There was also a HUGE virtual goodie bag. How they managed to pull it all  together in such a short time I'll never know. Mind-boggling. Seriously.
Word is the online version may continue next year, so if you're interested keep checking English Girl at Home and The Fold Line.
Also in June I finally ordered fabric I'd been wanting since 2018, and am now the proud possessor of two additional pieces of Ankara fabric.
Yes, I ordered two pieces from AKN Fabrics in New York, each are 6 yards. That's a lotta fabric!
Both are 100% cotton, with the orange (above)  slightly less weighty than my Shweshwe (top photo), and the red (on left) about the weight of quilting cotton.
Both have almost no differentiation between  right and wrong sides. I decided to wash each (separately) in cold water in my machine, and they came out beautifully.
The Shweshwe that Anne (Compulsive Seamstress) sent me (top photo) is in daily use as a stole when I'm sitting at the computer under an air con vent. It just doesn't seem to want to be anything else at the moment, so I'm not arguing.
Given all the happenings here in the U.S., I've been doing my research to find out more about what's appropriate usage for this fabric, and what's not.
In case this gorgeous fabric has also caught your eye, but you've not had time to get your questions answered, I've made a little list… 😉
Here's the very instructive video Juliet's done —
Phew! Still with me?  I'm gonna continue with books I've read/am reading and current sewing projects in another post.
Thank you sooo much for sticking with me. I do hope you'll take another look at Ankara fabrics for your wardrobe, and put some sunshine into your closet!
😘     😘     😘
P.S./ Yes, you can also use it for quilts!